BREXIT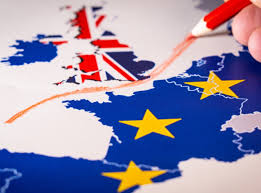 BREXIT ended UK membership of the EU in accordance with Article 50 of the Treaty on European Union, due to the internal referendum in March 2017. The exit was delayed by the British Parliament. Following general elections, Parliament ratified the Withdrawal Agreement and UK left the EU at 11 pm on 31 January 2020 with a transitional period ending on 31.12.2020.
Our services support the processes of maintaining and placing products on the market, the production, research and data collection, the verification of the conformity of existing products with respect to EU and UK regulations.
Our UK - BREXIT services cover the fulfillments of national regulations in the UK which will come into force after the release.
Companies located outside GB (England, Scotland, Wales) can appoint an only representative (OR) to fulfill these obligations.
GRANDFATHERING – by 30.4.2021
GB-based holders of EU REACH registrations can continue to use the "grandfathering" process by providing the minimum required information to the Health and Safety Executive (HSE) by 30 April 2021.
It will be necessary to complete the grandfathering process by submitting an extended GB registration dossier within 6 years from 28 October 2021, depending on the defined deadlines of the tonnage band:
2 years: 1,000 tons or more per year. This deadline also applies to CMRs for 1 tonne or more; if very toxic to aquatic organisms (acute or chronic) per 100 tonnes or more; and to substances on the candidate list (as of 31 December 2020);
4 years: 100 tons or more per year. Also substances on the candidate list (as of 27 October 2023); and
6 years: one ton or more / year
DUIN  – by 27.10.2021
GB downstream users (who are not EU REACH registration holders) who currently import chemicals from an EU / EEA country must ensure that the substances they purchase will be covered by a valid UK REACH registration.
These companies must submit a Downstream User Import Notification (DUIN) to the HSE revealing their intention to continue importing substances from the EU / EEA by 27 October 2021 (300 days).
ORs based in the UK and appointed for UK REACH can submit a DUIN to cover the existing supply chain.
UK REACH therefore provides measures to allow downstream users to submit to HSE "basic" information within 300 days of the end of the transition period to have access to subsequent registration deadlines.
RNI srl provides the services listed for EU companies and for UK based companies:
Legal entity change to other offices / companies IN EU by 31.12.2020
Grandfathering for GB legal entities and EU REACH registrations in the UK
DUIN notification for GB importers of substances and mixtures
New UK REACH registrations according to new deadlines
Compliance with new UK regulations (REACH, CLP; BPR, etc.)
Exclusive Representation Services in UK for Italian / EU companies (OR service)
RNI srl provides the OR service and services of: assistance with local authorities in the UK, preparation and submission of applications in the UK, public relations, public affairs and advocacy services in the UK.